South West Transit Association
SWTA's Post-Election Briefing Memo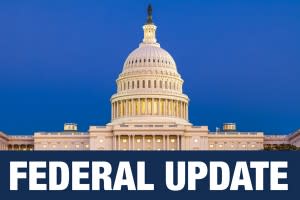 This report – prepared by Katie Katchel of SWTA's firm in Washington, Chambers, Conlon & Hartwell – details specific SWTA Congressional delegation impact of the 2020 U.S. Presidential and Congressional Elections with information that is known as of this writing. While not in the SWTA nation, the outcome of a runoff for two Senate seats from Georgia will determine whether Republicans or Democrats control the Senate. There is one known SWTA Nation seat that will not be decided until a Dec. 5 runoff—that is in Louisiana's fifth Congressional district to succeed retiring Rep. Ralph Abraham (R).
Democrats kept the Majority in the House, but their margins were trimmed as many toss-up elections broke for the Republicans, including the unseating of several incumbent Democratic members, including Reps. Xochitl Torres Small (D-NM) and Kendra Horn (D-OK).
Within the SWTA Congressional delegation, the 2020 election changes in party seats could be considered a wash, as two Republican-held seats went Democrat, and two Democrat-held seats went Republican.
Click on the link below to view the full report. Contact SWTA Executive Director Rich Sampson with any election impact questions or priorities for our 2021-2022 Legislative Agenda (our current 2019-2020 agenda is provided below)
States
Arizona, Arkansas, Colorado, Kansas, Louisiana, New Mexico, Oklahoma, Texas
Downloads
SWTA 2020 Post-Election Briefing
Related Links