South West Transit Association
Budget compromise keeps highways and transit steady, cuts TIGER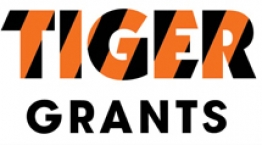 The $1.01 trillion spending agreement reached by House and Senate negotiators on Tuesday (December 9, 2014) night freezes highway spending at $40 billion while avoiding the big cuts to transit projects in the House proposal.
Here's a closer look at some other key provisions:
Transit. As with highways, formula dollars for transit are frozen at current levels, about $9 billion. Capital investment grants come in at $2.1 billion, the same as the Senate level, and about $456 million higher than the House bill. It supplies $172 million for "small starts", such as streetcar and bus rapid transit projects.
Click HERE to read full article.
States
Arizona, Arkansas, Colorado, Kansas, Louisiana, New Mexico, Oklahoma, Texas